Pregled bibliografske jedinice broj:
918595
Croatia at First Sight Textbook of Croatian Culture
---
Croatia at First Sight Textbook of Croatian Culture / Udier, Sanda Lucija (ur.). Zagreb: FF press, 2016 (Udžbenik)
---
CROSBI ID: 918595 Za ispravke kontaktirajte CROSBI podršku putem web obrasca
Naslov
Croatia at First Sight Textbook of Croatian Culture
Urednik/ci
Udier, Sanda Lucija
Vrsta, podvrsta i kategorija knjige
Uredničke knjige, udžbenik, strucna
Ključne riječi
geography of Croatia, Croatian history, Croatian politics, Croatian political system, Croatian language, Croatian literature, Croatian film, music in Croatia, Croatian ethnological heritage, Croatian art heritage, Croatian everyday life
Sažetak
The textbook of Croatian culture Croatia at First Sight in intended for foreign students of Croatian studies, Slavic studies, history, international relations, and other similar fields. It is a propaedeutic textbook, meaning that it serves as an introduction to further study, and it is made up of ten texts which each cover one segment of Croatian culture. The textbook consists of the following chapters: The Geography of Croatia, The History of Croatia between Periodisation and Problematisation, The Political System and Politics of the Republic of Croatia, The Croatian Language at the Beginning of the 21st Century, Croatian Literature: Authors and Periods, Croatian Traditional Culture and Identity Past and Present, Croatian Film between Nationalised and National Cinema, Everyday Life in Croatia, Croatia's Art Heritage, and Music in Croatia. These chapters were selected as being vital to understanding everything that is most often encompassed by the concept of culture. For their chapters, each author chose and reviewed the main facts relating to individual segments of culture and their interpretation. When selecting the chapters' topics and content, the needs and interests of foreign students was taken into consideration, and topics and content for which they show the most interest were selected. The authors of the texts wrote from the perspectives of their own fields and sought to adapt academic discourse to the purpose of the textbook. Academic metalanguage was simplified by the authors in order for the texts to be understood by foreign students with no previous knowledge about the facts and context of Croatian culture. It is important to emphasise that in Croatia there has not been a single university textbook which sought to concisely present the essence of the main aspects of Croatian culture in one place, therefore this textbook is original and new. The textbook has a contemporary approach to cultural heritage: facts about Croatian culture are not presented in isolation, but rather as a part of a greater continuity of space and time. Croatia at First Sight was published in 2014 in Croatian, and the English version was published so that the textbook could reach a broader international audience and so that it could be used by those who have not yet mastered the Croatian language.
Znanstvena područja
Interdisciplinarne društvene znanosti, Interdisciplinarne humanističke znanosti
POVEZANOST RADA
---
Ustanove:
Filozofski fakultet, Zagreb
Profili:
Jasna Novak Milić (urednik)
Miljenko Jurković (urednik)
Sanda Lucija Udier (urednik)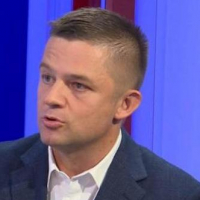 Tvrtko Jakovina (urednik)
Tomislav Šakić (urednik)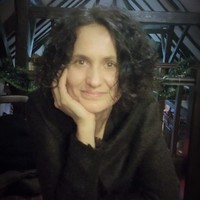 Marina Protrka Štimec (urednik)
Irena Paulus (urednik)
Boško Picula (urednik)
---
Citiraj ovu publikaciju:
Croatia at First Sight Textbook of Croatian Culture / Udier, Sanda Lucija (ur.). Zagreb: FF press, 2016 (Udžbenik)
Udier, S. (ur.) (2016) Croatia at First Sight Textbook of Croatian Culture. Zagreb, FF press.
@book{book, editor = {Udier, S.}, year = {2016}, pages = {395}, keywords = {geography of Croatia, Croatian history, Croatian politics, Croatian political system, Croatian language, Croatian literature, Croatian film, music in Croatia, Croatian ethnological heritage, Croatian art heritage, Croatian everyday life}, isbn = {978-953-175-599-3}, title = {Croatia at First Sight Textbook of Croatian Culture}, keyword = {geography of Croatia, Croatian history, Croatian politics, Croatian political system, Croatian language, Croatian literature, Croatian film, music in Croatia, Croatian ethnological heritage, Croatian art heritage, Croatian everyday life}, publisher = {FF press}, publisherplace = {Zagreb} }
@book{book, editor = {Udier, S.}, year = {2016}, pages = {395}, keywords = {geography of Croatia, Croatian history, Croatian politics, Croatian political system, Croatian language, Croatian literature, Croatian film, music in Croatia, Croatian ethnological heritage, Croatian art heritage, Croatian everyday life}, isbn = {978-953-175-599-3}, title = {Croatia at First Sight Textbook of Croatian Culture}, keyword = {geography of Croatia, Croatian history, Croatian politics, Croatian political system, Croatian language, Croatian literature, Croatian film, music in Croatia, Croatian ethnological heritage, Croatian art heritage, Croatian everyday life}, publisher = {FF press}, publisherplace = {Zagreb} }
---