Pregled bibliografske jedinice broj:
911135
Fungal diversity notes 603–708: taxonomic and phylogenetic notes on genera and species
---
Fungal diversity notes 603–708: taxonomic and phylogenetic notes on genera and species
// Fungal Diversity,
87
(2017), 1; 1-235 doi:10.1007/s13225-017-0391-3 (međunarodna recenzija, članak, znanstveni)
---
CROSBI ID: 911135 Za ispravke kontaktirajte CROSBI podršku putem web obrasca
Naslov
Fungal diversity notes 603–708: taxonomic and phylogenetic notes on genera and species
Autori
Hyde, Kevin D. ; Norphanphoun, Chada ; Abreu, Vanessa P. ; Bazzicalupo, Anna ; Thilini Chethana, K. W. ; Clericuzio, Marco ; Dayarathne, Monika C. ; Dissanayake, Asha J. ; Ekanayaka, Anusha H. ; He, Mao-Qiang ; Hongsanan, Sinang ; Huang, Shi-Ke ; Jayasiri, Subashini C. ; Jayawardena, Ruvishika S. ; Karunarathna, Anuruddha ; Konta, Sirinapa ; Kušan, Ivana ; Lee, Hyun ; Li, Junfu ; Lin, Chuan-Gen ; Liu, Ning-Guo ; Lu, Yong-Zhong ; Luo, Zong-Long ; Manawasinghe, Ishara S. ; Mapook, Ausana ; Perera, Rekhani H. ; Phookamsak, Rungtiwa ; Phukhamsakda, Chayanard ; Siedlecki, Igor ; Soares, Adriene Mayra ; Tennakoon, Danushka S. ; Tian, Qing ; Tibpromma, Saowaluck ; Wanasinghe, Dhanushka N. ; Xiao, Yuan-Pin ; Yang, Jing ; Zeng, Xiang-Yu ; Abdel-Aziz, Faten A. ; Li, Wen-Jing ; Senanayake, Indunil C. ; Shang, Qiu-Ju ; Daranagama, Dinushani A. ; de Silva, Nimali I. ; Thambugala, Kasun M. ; Abdel-Wahab, Mohamed A. ; Bahkali, Ali H. ; Berbee, Mary L. ; Boonmee, Saranyaphat ; Bhat, D. Jayarama ; Bulgakov, Timur S. ; Buyck, Bart ; Camporesi, Erio ; Castañeda-Ruiz, Rafael F. ; Chomnunti, Putarak ; Doilom, Minkwan ; Dovana, Francesco ; Gibertoni, Tatiana B. ; Jadan, Margita ; Jeewon, Rajesh ; Jones, E. B. Gareth ; Kang, Ji-Chuan ; Karunarathna, Samantha C. ; Lim, Young Woon ; Liu, Jian-Kui ; Liu, Zuo-Yi ; Plautz, Helio Longoni ; Lumyong, Saisamorn ; Maharachchikumbura, Sajeewa S. N. ; Matočec, Neven ; McKenzie, Eric H. C. ; Mešić, Armin ; Miller, Daniel ; Pawłowska, Julia ; Pereira, Olinto L. ; Promputtha, Itthayakorn ; Romero, Andrea I. ; Ryvarden, Leif ; Su, Hong-Yan ; Suetrong, Satinee ; Tkalčec, Zdenko ; Vizzini, Alfredo ; Wen, Ting-Chi ; Wisitrassameewong, Komsit ; Wrzosek, Marta ; Xu, Jian-Chu ; Zhao, Qi ; Zhao, Rui-Lin ; Mortimer, Peter E.
Izvornik
Fungal Diversity (1560-2745) 87 (2017), 1; 1-235
Vrsta, podvrsta i kategorija rada
Radovi u časopisima, članak, znanstveni
Ključne riječi
Ascomycota ; Basidiomycota ; Mucoromycota ; Phylogeny ; Taxonomy
Sažetak
This is the sixth in a series of papers where we bring collaborating mycologists together to produce a set of notes of several taxa of fungi. In this study we introduce a new family Fuscostagonosporaceae in Dothideomycetes. We also introduce the new ascomycete genera Acericola, Castellaniomyces, Dictyosporina and Longitudinalis and new species Acericola italica, Alternariaster trigonosporus, Amarenomyces dactylidis, Angustimassarina coryli, Astrocystis bambusicola, Castellaniomyces rosae, Chaetothyrina artocarpi, Chlamydotubeufia krabiensis, Colletotrichum lauri, Collodiscula chiangraiensis, Curvularia palmicola, Cytospora mali-sylvestris, Dictyocheirospora cheirospora, Dictyosporina ferruginea, Dothiora coronillae, Dothiora spartii, Dyfrolomyces phetchaburiensis, Epicoccum cedri, Epicoccum pruni, Fasciatispora calami, Fuscostagonospora cytisi, Grandibotrys hyalinus, Hermatomyces nabanheensis, Hongkongmyces thailandica, Hysterium rhizophorae, Jahnula guttulaspora, Kirschsteiniothelia rostrata, Koorchalomella salmonispora, Longitudinalis nabanheensis, Lophium zalerioides, Magnibotryascoma mali, Meliola clerodendri-infortunati, Microthyrium chinense, Neodidymelliopsis moricola, Neophaeocryptopus spartii, Nigrograna thymi, Ophiocordyceps cossidarum, Ophiocordyceps issidarum, Ophiosimulans plantaginis, Otidea pruinosa, Otidea stipitata, Paucispora kunmingense, Phaeoisaria microspora, Pleurothecium floriforme, Poaceascoma halophila, Periconia aquatica, Periconia submersa, Phaeosphaeria acaciae, Phaeopoacea muriformis, Pseudopithomyces kunmingnensis, Ramgea ozimecii, Sardiniella celtidis, Seimatosporium italicum, Setoseptoria scirpi, Torula gaodangensis and Vamsapriya breviconidiophora. We also provide an amended account of Rhytidhysteron to include apothecial ascomata and a J+ hymenium. The type species of Ascotrichella hawksworthii (Xylariales genera incertae sedis), Biciliopsis leptogiicola (Sordariomycetes genera incertae sedis), Brooksia tropicalis (Micropeltidaceae), Bryochiton monascus (Teratosphaeriaceae), Bryomyces scapaniae (Pseudoperisporiaceae), Buelliella minimula (Dothideomycetes genera incertae sedis), Carinispora nypae (Pseudoastrosphaeriellaceae), Cocciscia hammeri (Verrucariaceae), Endoxylina astroidea (Diatrypaceae), Exserohilum turcicum (Pleosporaceae), Immotthia hypoxylon (Roussoellaceae), Licopolia franciscana (Vizellaceae), Murispora rubicunda (Amniculicolaceae) and Doratospora guianensis (synonymized under Rizalia guianensis, Trichosphaeriaceae) were reexamined and descriptions, illustrations and discussion on their familial placement are given based on phylogeny and morphological data. New host records or new country reports are provided for Chlamydotubeufia huaikangplaensis, Colletotrichum fioriniae, Diaporthe subclavata, Diatrypella vulgaris, Immersidiscosia eucalypti, Leptoxyphium glochidion, Stemphylium vesicarium, Tetraploa yakushimensis and Xepicula leucotricha. Diaporthe baccae is synonymized under Diaporthe rhusicola. A reference specimen is provided for Periconia minutissima. Updated phylogenetic trees are provided for most families and genera. We introduce the new basidiomycete species Agaricus purpurlesquameus, Agaricus rufusfibrillosus, Lactifluus holophyllus, Lactifluus luteolamellatus, Lactifluus pseudohygrophoroides, Russula benwooii, Russula hypofragilis, Russula obscurozelleri, Russula parapallens, Russula phoenicea, Russula pseudopelargonia, Russula pseudotsugarum, Russula rhodocephala, Russula salishensis, Steccherinum amapaense, Tephrocybella constrictospora, Tyromyces amazonicus and Tyromyces angulatus and provide updated trees to the genera. We also introduce Mortierella formicae in Mortierellales, Mucoromycota and provide an updated phylogenetic tree.
Znanstvena područja
Biologija
POVEZANOST RADA
---
Ustanove:
Institut "Ruđer Bošković", Zagreb
Profili: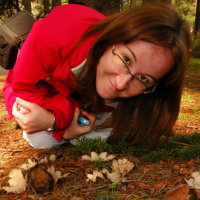 Ivana Kušan (autor)
Zdenko Tkalčec (autor)
Margita Jadan (autor)
Neven Matočec (autor)
Armin Mešić (autor)
Citiraj ovu publikaciju:
// Fungal Diversity, 87 (2017), 1; 1-235 doi:10.1007/s13225-017-0391-3 (međunarodna recenzija, članak, znanstveni)
Fungal diversity notes 603–708: taxonomic and phylogenetic notes on genera and species
Hyde, K., Norphanphoun, C., Abreu, V., Bazzicalupo, A., Thilini Chethana, K., Clericuzio, M., Dayarathne, M., Dissanayake, A., Ekanayaka, A. & He, M. (2017) Fungal diversity notes 603–708: taxonomic and phylogenetic notes on genera and species. Fungal Diversity, 87 (1), 1-235 doi:10.1007/s13225-017-0391-3.
@article{article, author = {Hyde, Kevin D. and Norphanphoun, Chada and Abreu, Vanessa P. and Bazzicalupo, Anna and Thilini Chethana, K. W. and Clericuzio, Marco and Dayarathne, Monika C. and Dissanayake, Asha J. and Ekanayaka, Anusha H. and He, Mao-Qiang and Hongsanan, Sinang and Huang, Shi-Ke and Jayasiri, Subashini C. and Jayawardena, Ruvishika S. and Karunarathna, Anuruddha and Konta, Sirinapa and Ku\v{s}an, Ivana and Lee, Hyun and Li, Junfu and Lin, Chuan-Gen and Liu, Ning-Guo and Lu, Yong-Zhong and Luo, Zong-Long and Manawasinghe, Ishara S. and Mapook, Ausana and Perera, Rekhani H. and Phookamsak, Rungtiwa and Phukhamsakda, Chayanard and Siedlecki, Igor and Soares, Adriene Mayra and Tennakoon, Danushka S. and Tian, Qing and Tibpromma, Saowaluck and Wanasinghe, Dhanushka N. and Xiao, Yuan-Pin and Yang, Jing and Zeng, Xiang-Yu and Abdel-Aziz, Faten A. and Li, Wen-Jing and Senanayake, Indunil C. and Shang, Qiu-Ju and Daranagama, Dinushani A. and de Silva, Nimali I. and Thambugala, Kasun M. and Abdel-Wahab, Mohamed A. and Bahkali, Ali H. and Berbee, Mary L. and Boonmee, Saranyaphat and Bhat, D. Jayarama and Bulgakov, Timur S. and Buyck, Bart and Camporesi, Erio and Casta\~{n}eda-Ruiz, Rafael F. and Chomnunti, Putarak and Doilom, Minkwan and Dovana, Francesco and Gibertoni, Tatiana B. and Jadan, Margita and Jeewon, Rajesh and Jones, E. B. Gareth and Kang, Ji-Chuan and Karunarathna, Samantha C. and Lim, Young Woon and Liu, Jian-Kui and Liu, Zuo-Yi and Plautz, Helio Longoni and Lumyong, Saisamorn and Maharachchikumbura, Sajeewa S. N. and Mato\v{c}ec, Neven and McKenzie, Eric H. C. and Me\v{s}i\'{c}, Armin and Miller, Daniel and Paw\lowska, Julia and Pereira, Olinto L. and Promputtha, Itthayakorn and Romero, Andrea I. and Ryvarden, Leif and Su, Hong-Yan and Suetrong, Satinee and Tkal\v{c}ec, Zdenko and Vizzini, Alfredo and Wen, Ting-Chi and Wisitrassameewong, Komsit and Wrzosek, Marta and Xu, Jian-Chu and Zhao, Qi and Zhao, Rui-Lin and Mortimer, Peter E.}, year = {2017}, pages = {1-235}, DOI = {10.1007/s13225-017-0391-3}, keywords = {Ascomycota, Basidiomycota, Mucoromycota, Phylogeny, Taxonomy}, journal = {Fungal Diversity}, doi = {10.1007/s13225-017-0391-3}, volume = {87}, number = {1}, issn = {1560-2745}, title = {Fungal diversity notes 603–708: taxonomic and phylogenetic notes on genera and species}, keyword = {Ascomycota, Basidiomycota, Mucoromycota, Phylogeny, Taxonomy} }
@article{article, author = {Hyde, Kevin D. and Norphanphoun, Chada and Abreu, Vanessa P. and Bazzicalupo, Anna and Thilini Chethana, K. W. and Clericuzio, Marco and Dayarathne, Monika C. and Dissanayake, Asha J. and Ekanayaka, Anusha H. and He, Mao-Qiang and Hongsanan, Sinang and Huang, Shi-Ke and Jayasiri, Subashini C. and Jayawardena, Ruvishika S. and Karunarathna, Anuruddha and Konta, Sirinapa and Ku\v{s}an, Ivana and Lee, Hyun and Li, Junfu and Lin, Chuan-Gen and Liu, Ning-Guo and Lu, Yong-Zhong and Luo, Zong-Long and Manawasinghe, Ishara S. and Mapook, Ausana and Perera, Rekhani H. and Phookamsak, Rungtiwa and Phukhamsakda, Chayanard and Siedlecki, Igor and Soares, Adriene Mayra and Tennakoon, Danushka S. and Tian, Qing and Tibpromma, Saowaluck and Wanasinghe, Dhanushka N. and Xiao, Yuan-Pin and Yang, Jing and Zeng, Xiang-Yu and Abdel-Aziz, Faten A. and Li, Wen-Jing and Senanayake, Indunil C. and Shang, Qiu-Ju and Daranagama, Dinushani A. and de Silva, Nimali I. and Thambugala, Kasun M. and Abdel-Wahab, Mohamed A. and Bahkali, Ali H. and Berbee, Mary L. and Boonmee, Saranyaphat and Bhat, D. Jayarama and Bulgakov, Timur S. and Buyck, Bart and Camporesi, Erio and Casta\~{n}eda-Ruiz, Rafael F. and Chomnunti, Putarak and Doilom, Minkwan and Dovana, Francesco and Gibertoni, Tatiana B. and Jadan, Margita and Jeewon, Rajesh and Jones, E. B. Gareth and Kang, Ji-Chuan and Karunarathna, Samantha C. and Lim, Young Woon and Liu, Jian-Kui and Liu, Zuo-Yi and Plautz, Helio Longoni and Lumyong, Saisamorn and Maharachchikumbura, Sajeewa S. N. and Mato\v{c}ec, Neven and McKenzie, Eric H. C. and Me\v{s}i\'{c}, Armin and Miller, Daniel and Paw\lowska, Julia and Pereira, Olinto L. and Promputtha, Itthayakorn and Romero, Andrea I. and Ryvarden, Leif and Su, Hong-Yan and Suetrong, Satinee and Tkal\v{c}ec, Zdenko and Vizzini, Alfredo and Wen, Ting-Chi and Wisitrassameewong, Komsit and Wrzosek, Marta and Xu, Jian-Chu and Zhao, Qi and Zhao, Rui-Lin and Mortimer, Peter E.}, year = {2017}, pages = {1-235}, DOI = {10.1007/s13225-017-0391-3}, keywords = {Ascomycota, Basidiomycota, Mucoromycota, Phylogeny, Taxonomy}, journal = {Fungal Diversity}, doi = {10.1007/s13225-017-0391-3}, volume = {87}, number = {1}, issn = {1560-2745}, title = {Fungal diversity notes 603–708: taxonomic and phylogenetic notes on genera and species}, keyword = {Ascomycota, Basidiomycota, Mucoromycota, Phylogeny, Taxonomy} }
---
Časopis indeksira:
Current Contents Connect (CCC)
Web of Science Core Collection (WoSCC)

Science Citation Index Expanded (SCI-EXP)
SCI-EXP, SSCI i/ili A&HCI

Scopus
---
Altmetrijski pokazatelji:
---