Pregled bibliografske jedinice broj:
873807
Fungal diversity notes 491–602 : taxonomic and phylogenetic contributions to fungal taxa
---
Fungal diversity notes 491–602 : taxonomic and phylogenetic contributions to fungal taxa
// Fungal diversity,
83
(2017), 1; 1-261 doi:10.1007/s13225-017-0378-0 (međunarodna recenzija, članak, znanstveni)
---
CROSBI ID: 873807 Za ispravke kontaktirajte CROSBI podršku putem web obrasca
Naslov
Fungal diversity notes 491–602 : taxonomic and phylogenetic contributions to fungal taxa
Autori
Tibpromma, Saowaluck ; Hyde, Kevin D. ; Jeewon, Rajesh ; Maharachchikumbura, Sajeewa S.N. ; Liu, Jian-Kui ; Bhat, Jayarama D. ; Jones, E.B. Gareth ; McKenzie, Eric H.C. ; Camporesi, Erio ; Bulgakov, Timur S. ; Doilom, Mingkwan ; Santiago, André Luiz Cabral Monteiro de Azevedo ; Das, Kanad ; Manimohan, Patinjareveettil ; Gibertoni, Tatiana B. ; Lim, Young Woon ; Ekanayaka, Anusha Hasini ; Thongbai, Benjarong ; Lee, Hyang Burm ; Yang, Jun-Bo ; Kirk, Paul M. ; Sysouphanthong, Phongeun ; Singh, Sanjay K. ; Boonmee, Saranyaphat ; Dong, Wei ; Raj, K. N. Anil ; Latha, K. P. Deepna ; Phookamsak, Rungtiwa ; Phukhamsakda, Chayanard ; Konta, Sirinapa ; Jayasiri, Subashini C. ; Norphanphoun, Chada ; Tennakoon, Danushka S. ; Li, Junfu ; Dayarathne, Monika C. ; Perera, Rekhani H. ; Xiao, Yuanpin ; Wanasinghe, Dhanushka N. ; Senanayake, Indunil C. ; Goonasekara, Ishani D. ; de Silva, N. I. ; Mapook, Ausana ; Jayawardena, Ruvishika S. ; Dissanayake, Asha J. ; Manawasinghe, Ishara S. ; Chethana, K. W. Thilini ; Luo, Zong-Long ; Hapuarachchi, Kalani Kanchana ; Baghela, Abhishek ; Soares, Adriene Mayra ; Vizzini, Alfredo ; Meiras-Ottoni, Angelina ; Mešić, Armin ; Dutta, Arun Kumar ; de Souza, Carlos Alberto Fragoso ; Richter, Christian ; Lin, Chuan-Gen ; Chakrabarty, Debasis ; Daranagama, Dinushani A. ; Lima, Diogo Xavier ; Chakraborty, Dyutiparna ; Ercole, Enrico ; Wu, Fang ; Simonini, Giampaolo ; Vasquez, Gianrico ; da Silva, Gladstone Alves ; Plautz Jr., Helio Longoni ; Ariyawansa, Hiran A. ; Lee, Hyun ; Kušan, Ivana ; Song, Jie ; Sun, Jingzu ; Karmakar, Joydeep ; Hu, Kaifeng ; Semwal, Kamal C. ; Thambugala, Kasun M. ; Voigt, Kerstin ; Acharya, Krishnendu ; Rajeshkumar, Kunhiraman C. ; Ryvarden, Leif ; Jadan, Margita ; Hosen, Md. Iqbal ; Mikšík, Michal ; Samarakoon, Milan C. ; Wijayawardene, Nalin N. ; Kim, Nam Kyu ; Matočec, Neven ; Singh, Paras Nath ; Tian, Qing ; Bhatt, R. P. ; de Oliveira, Rafael José Vilela ; Tulloss, Rodham E. ; Aamir, S. ; Kaewchai, Saithong ; Marathe, Sayali D. ; Khan, Sehroon ; Hongsanan, Sinang ; Adhikari, Sinchan ; Mehmood, Tahir ; Bandyopadhyay, Tapas Kumar ; Svetasheva, Tatyana Yu. ; Nguyen, Thi Thuong Thuong ; Antonín, Vladimír ; Li, Wen-Jing ; Wang, Yong ; Indoliya, Yuvraj ; Tkalčec, Zdenko ; Elgorban, Abdallah M. ; Bahkali, Ali H. ; Tang, Alvin M. C. ; Su, Hong-Yan ; Zhang, Huang ; Promputtha, Itthayakorn ; Luangsa-ard, Jennifer ; Xu, Jianchu ; Yan, Jiye ; Ji-Chuan, Kang ; Stadler, Marc ; Mortimer, Peter E. ; Chomnunti, Putarak ; Zhao, Qi ; Phillips, Alan J. L. ; Nontachaiyapoom, Sureeporn ; Wen, Ting-Chi ; Karunarathna, Samantha C.
Izvornik
Fungal diversity (1560-2745) 83 (2017), 1; 1-261
Vrsta, podvrsta i kategorija rada
Radovi u časopisima, članak, znanstveni
Ključne riječi
Agaricomycetes, Ascomycota, Basidiomycota, Dacrymycetes, Dothideomycetes, Eurotiomycetes, New combination, Mucoromycotina, New genus, New records, New species, Pezizomycetes, Phylogeny, Sordariomycetes, Taxonomy
Sažetak
This is a continuity of a series of taxonomic and phylogenetic papers on the fungi where materials were collected from many countries, examined and described. In addition to extensive morphological descriptions and appropriate asexual and sexual connections, DNA sequence data are also analysed from concatenated datasets to infer phylogenetic relationships and substantiate systematic positions of taxa within appropriate ranks. Wherever new species or combinations are proposed, we apply an integrative approach using morphological and molecular data as well as ecological features wherever applicable. Notes on 112 fungal taxa are compiled in this paper including Biatriosporaceae and Roussoellaceae, Didysimulans gen. nov., 81 new species, 18 new host records and new country records, five reference specimens, two new combinations, and three sexual and asexual morph reports. The new species are Amanita cornelii, A. emodotrygon, Angustimassarina alni, A. arezzoensis, A. italica, A. lonicerae, A. premilcurensis, Ascochyta italica, A. rosae, Austroboletus appendiculatus, Barriopsis thailandica, Berkleasmium ariense, Calophoma petasitis, Camarosporium laburnicola, C. moricola, C. grisea, C. ossea, C. paraincrustata, Colletotrichum sambucicola, Coprinopsis cerkezii, Cytospora gelida, Dacrymyces chiangraiensis, Didysimulans italica, D. mezzanensis, Entodesmium italica, Entoloma magnum, Evlachovaea indica, Exophiala italica, Favolus gracilisporus, Femsjonia monospora, Fomitopsis flabellata, F. roseoalba, Gongronella brasiliensis, Helvella crispoides, Hermatomyces chiangmaiensis, H. chromolaenae, Hysterium centramurum, Inflatispora caryotae, Inocybe brunneosquamulosa, I. luteobrunnea, I. rubrobrunnea, Keissleriella cirsii, Lepiota cylindrocystidia, L. flavocarpa, L. maerimensis, Lophiotrema guttulata, Marasmius luculentus, Morenoina calamicola, Moelleriella thanathonensis, Mucor stercorarius, Myrmecridium fluviae, Myrothecium septentrionale, Neosetophoma garethjonesii, Nigrograna cangshanensis, Nodulosphaeria guttulatum, N. multiseptata, N. sambuci, Panus subfasciatus, Paraleptosphaeria padi, Paraphaeosphaeria viciae, Parathyridaria robiniae, Penicillium punicae, Phaeosphaeria calamicola, Phaeosphaeriopsis yuccae, Pleurophoma italica, Polyporus brevibasidiosus, P. koreanus, P. orientivarius, P. parvovarius, P. subdictyopus, P. ulleungus, Pseudoasteromassaria spadicea, Rosellinia mearnsii, Rubroboletus demonensis, Russula yanheensis, Sigarispora muriformis, Sillia italica, Stagonosporopsis ailanthicola, Strobilomyces longistipitatus, Subplenodomus galicola and Wolfiporia pseudococos. The new combinations are Melanomma populina and Rubroboletus eastwoodiae. The reference specimens are Cookeina tricholoma, Gnomoniopsis sanguisorbae, Helvella costifera, Polythrincium trifolii and Russula virescens. The new host records and country records are Ascochyta medicaginicola, Boletellus emodensis, Cyptotrama asprata, Cytospora ceratosperma, Favolaschia auriscalpium, F. manipularis, Hysterobrevium mori, Lentinus sajor-caju, L. squarrosulus, L. velutinus, Leucocoprinus cretaceus, Lophiotrema vagabundum, Nothophoma quercina, Platystomum rosae, Pseudodidymosphaeria phlei, Tremella fuciformis, Truncatella spartii and Vaginatispora appendiculata and three sexual and asexual morphs are Aposphaeria corallinolutea, Dothiora buxi and Hypocrella calendulina.
Znanstvena područja
Geologija, Biologija
POVEZANOST RADA
---
Projekti:
HRZZ-IP-2013-11-2202 - Procjena prihvatnog kapaciteta za turiste u zaštićenim područjima prirode (ACCTA) (Legović, Tarzan; Pečar Ilić, Jadranka, HRZZ - 2013-11) ( CroRIS)
Ustanove:
Institut "Ruđer Bošković", Zagreb
Profili:
Zdenko Tkalčec (autor)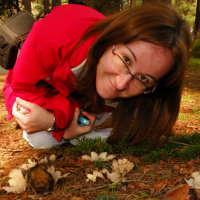 Ivana Kušan (autor)
Margita Jadan (autor)
Neven Matočec (autor)
Armin Mešić (autor)
Citiraj ovu publikaciju:
// Fungal diversity, 83 (2017), 1; 1-261 doi:10.1007/s13225-017-0378-0 (međunarodna recenzija, članak, znanstveni)
Fungal diversity notes 491–602 : taxonomic and phylogenetic contributions to fungal taxa
Tibpromma, S., Hyde, K., Jeewon, R., Maharachchikumbura, S., Liu, J., Bhat, J., Jones, E., McKenzie, E., Camporesi, E. & Bulgakov, T. (2017) Fungal diversity notes 491–602 : taxonomic and phylogenetic contributions to fungal taxa. Fungal diversity, 83 (1), 1-261 doi:10.1007/s13225-017-0378-0.
@article{article, author = {Tibpromma, Saowaluck and Hyde, Kevin D. and Jeewon, Rajesh and Maharachchikumbura, Sajeewa S.N. and Liu, Jian-Kui and Bhat, Jayarama D. and Jones, E.B. Gareth and McKenzie, Eric H.C. and Camporesi, Erio and Bulgakov, Timur S. and Doilom, Mingkwan and Santiago, Andr\'{e} Luiz Cabral Monteiro de Azevedo and Das, Kanad and Manimohan, Patinjareveettil and Gibertoni, Tatiana B. and Lim, Young Woon and Ekanayaka, Anusha Hasini and Thongbai, Benjarong and Lee, Hyang Burm and Yang, Jun-Bo and Kirk, Paul M. and Sysouphanthong, Phongeun and Singh, Sanjay K. and Boonmee, Saranyaphat and Dong, Wei and Raj, K. N. Anil and Latha, K. P. Deepna and Phookamsak, Rungtiwa and Phukhamsakda, Chayanard and Konta, Sirinapa and Jayasiri, Subashini C. and Norphanphoun, Chada and Tennakoon, Danushka S. and Li, Junfu and Dayarathne, Monika C. and Perera, Rekhani H. and Xiao, Yuanpin and Wanasinghe, Dhanushka N. and Senanayake, Indunil C. and Goonasekara, Ishani D. and de Silva, N. I. and Mapook, Ausana and Jayawardena, Ruvishika S. and Dissanayake, Asha J. and Manawasinghe, Ishara S. and Chethana, K. W. Thilini and Luo, Zong-Long and Hapuarachchi, Kalani Kanchana and Baghela, Abhishek and Soares, Adriene Mayra and Vizzini, Alfredo and Meiras-Ottoni, Angelina and Me\v{s}i\'{c}, Armin and Dutta, Arun Kumar and de Souza, Carlos Alberto Fragoso and Richter, Christian and Lin, Chuan-Gen and Chakrabarty, Debasis and Daranagama, Dinushani A. and Lima, Diogo Xavier and Chakraborty, Dyutiparna and Ercole, Enrico and Wu, Fang and Simonini, Giampaolo and Vasquez, Gianrico and da Silva, Gladstone Alves and Plautz Jr., Helio Longoni and Ariyawansa, Hiran A. and Lee, Hyun and Ku\v{s}an, Ivana and Song, Jie and Sun, Jingzu and Karmakar, Joydeep and Hu, Kaifeng and Semwal, Kamal C. and Thambugala, Kasun M. and Voigt, Kerstin and Acharya, Krishnendu and Rajeshkumar, Kunhiraman C. and Ryvarden, Leif and Jadan, Margita and Hosen, Md. Iqbal and Mik\v{s}\'{\i}k, Michal and Samarakoon, Milan C. and Wijayawardene, Nalin N. and Kim, Nam Kyu and Mato\v{c}ec, Neven and Singh, Paras Nath and Tian, Qing and Bhatt, R. P. and de Oliveira, Rafael Jos\'{e} Vilela and Tulloss, Rodham E. and Aamir, S. and Kaewchai, Saithong and Marathe, Sayali D. and Khan, Sehroon and Hongsanan, Sinang and Adhikari, Sinchan and Mehmood, Tahir and Bandyopadhyay, Tapas Kumar and Svetasheva, Tatyana Yu. and Nguyen, Thi Thuong Thuong and Anton\'{\i}n, Vladim\'{\i}r and Li, Wen-Jing and Wang, Yong and Indoliya, Yuvraj and Tkal\v{c}ec, Zdenko and Elgorban, Abdallah M. and Bahkali, Ali H. and Tang, Alvin M. C. and Su, Hong-Yan and Zhang, Huang and Promputtha, Itthayakorn and Luangsa-ard, Jennifer and Xu, Jianchu and Yan, Jiye and Ji-Chuan, Kang and Stadler, Marc and Mortimer, Peter E. and Chomnunti, Putarak and Zhao, Qi and Phillips, Alan J. L. and Nontachaiyapoom, Sureeporn and Wen, Ting-Chi and Karunarathna, Samantha C.}, year = {2017}, pages = {1-261}, DOI = {10.1007/s13225-017-0378-0}, keywords = {Agaricomycetes, Ascomycota, Basidiomycota, Dacrymycetes, Dothideomycetes, Eurotiomycetes, New combination, Mucoromycotina, New genus, New records, New species, Pezizomycetes, Phylogeny, Sordariomycetes, Taxonomy}, journal = {Fungal diversity}, doi = {10.1007/s13225-017-0378-0}, volume = {83}, number = {1}, issn = {1560-2745}, title = {Fungal diversity notes 491–602 : taxonomic and phylogenetic contributions to fungal taxa}, keyword = {Agaricomycetes, Ascomycota, Basidiomycota, Dacrymycetes, Dothideomycetes, Eurotiomycetes, New combination, Mucoromycotina, New genus, New records, New species, Pezizomycetes, Phylogeny, Sordariomycetes, Taxonomy} }
@article{article, author = {Tibpromma, Saowaluck and Hyde, Kevin D. and Jeewon, Rajesh and Maharachchikumbura, Sajeewa S.N. and Liu, Jian-Kui and Bhat, Jayarama D. and Jones, E.B. Gareth and McKenzie, Eric H.C. and Camporesi, Erio and Bulgakov, Timur S. and Doilom, Mingkwan and Santiago, Andr\'{e} Luiz Cabral Monteiro de Azevedo and Das, Kanad and Manimohan, Patinjareveettil and Gibertoni, Tatiana B. and Lim, Young Woon and Ekanayaka, Anusha Hasini and Thongbai, Benjarong and Lee, Hyang Burm and Yang, Jun-Bo and Kirk, Paul M. and Sysouphanthong, Phongeun and Singh, Sanjay K. and Boonmee, Saranyaphat and Dong, Wei and Raj, K. N. Anil and Latha, K. P. Deepna and Phookamsak, Rungtiwa and Phukhamsakda, Chayanard and Konta, Sirinapa and Jayasiri, Subashini C. and Norphanphoun, Chada and Tennakoon, Danushka S. and Li, Junfu and Dayarathne, Monika C. and Perera, Rekhani H. and Xiao, Yuanpin and Wanasinghe, Dhanushka N. and Senanayake, Indunil C. and Goonasekara, Ishani D. and de Silva, N. I. and Mapook, Ausana and Jayawardena, Ruvishika S. and Dissanayake, Asha J. and Manawasinghe, Ishara S. and Chethana, K. W. Thilini and Luo, Zong-Long and Hapuarachchi, Kalani Kanchana and Baghela, Abhishek and Soares, Adriene Mayra and Vizzini, Alfredo and Meiras-Ottoni, Angelina and Me\v{s}i\'{c}, Armin and Dutta, Arun Kumar and de Souza, Carlos Alberto Fragoso and Richter, Christian and Lin, Chuan-Gen and Chakrabarty, Debasis and Daranagama, Dinushani A. and Lima, Diogo Xavier and Chakraborty, Dyutiparna and Ercole, Enrico and Wu, Fang and Simonini, Giampaolo and Vasquez, Gianrico and da Silva, Gladstone Alves and Plautz Jr., Helio Longoni and Ariyawansa, Hiran A. and Lee, Hyun and Ku\v{s}an, Ivana and Song, Jie and Sun, Jingzu and Karmakar, Joydeep and Hu, Kaifeng and Semwal, Kamal C. and Thambugala, Kasun M. and Voigt, Kerstin and Acharya, Krishnendu and Rajeshkumar, Kunhiraman C. and Ryvarden, Leif and Jadan, Margita and Hosen, Md. Iqbal and Mik\v{s}\'{\i}k, Michal and Samarakoon, Milan C. and Wijayawardene, Nalin N. and Kim, Nam Kyu and Mato\v{c}ec, Neven and Singh, Paras Nath and Tian, Qing and Bhatt, R. P. and de Oliveira, Rafael Jos\'{e} Vilela and Tulloss, Rodham E. and Aamir, S. and Kaewchai, Saithong and Marathe, Sayali D. and Khan, Sehroon and Hongsanan, Sinang and Adhikari, Sinchan and Mehmood, Tahir and Bandyopadhyay, Tapas Kumar and Svetasheva, Tatyana Yu. and Nguyen, Thi Thuong Thuong and Anton\'{\i}n, Vladim\'{\i}r and Li, Wen-Jing and Wang, Yong and Indoliya, Yuvraj and Tkal\v{c}ec, Zdenko and Elgorban, Abdallah M. and Bahkali, Ali H. and Tang, Alvin M. C. and Su, Hong-Yan and Zhang, Huang and Promputtha, Itthayakorn and Luangsa-ard, Jennifer and Xu, Jianchu and Yan, Jiye and Ji-Chuan, Kang and Stadler, Marc and Mortimer, Peter E. and Chomnunti, Putarak and Zhao, Qi and Phillips, Alan J. L. and Nontachaiyapoom, Sureeporn and Wen, Ting-Chi and Karunarathna, Samantha C.}, year = {2017}, pages = {1-261}, DOI = {10.1007/s13225-017-0378-0}, keywords = {Agaricomycetes, Ascomycota, Basidiomycota, Dacrymycetes, Dothideomycetes, Eurotiomycetes, New combination, Mucoromycotina, New genus, New records, New species, Pezizomycetes, Phylogeny, Sordariomycetes, Taxonomy}, journal = {Fungal diversity}, doi = {10.1007/s13225-017-0378-0}, volume = {83}, number = {1}, issn = {1560-2745}, title = {Fungal diversity notes 491–602 : taxonomic and phylogenetic contributions to fungal taxa}, keyword = {Agaricomycetes, Ascomycota, Basidiomycota, Dacrymycetes, Dothideomycetes, Eurotiomycetes, New combination, Mucoromycotina, New genus, New records, New species, Pezizomycetes, Phylogeny, Sordariomycetes, Taxonomy} }
---
Časopis indeksira:
Current Contents Connect (CCC)
Web of Science Core Collection (WoSCC)

Science Citation Index Expanded (SCI-EXP)
SCI-EXP, SSCI i/ili A&HCI

Scopus
---
Uključenost u ostale bibliografske baze podataka::
AGRICOLA
BIOSIS Previews (Biological Abstracts)
CAB Abstracts
Scopus, SCImago
---
Altmetrijski pokazatelji:
---