Pregled bibliografske jedinice broj:
540762
Myths of Europe: East of Venice
---
Myths of Europe: East of Venice
// European journal of English studies,
17
(2013), - (podatak o recenziji nije dostupan, članak, znanstveni)
---
CROSBI ID: 540762 Za ispravke kontaktirajte CROSBI podršku putem web obrasca
Naslov
Myths of Europe: East of Venice
Autori
Gjurgjan, Ljiljana Ina ; O'Malley, Aidan
Izvornik
European journal of English studies (1382-5577) 17 (2013);
Vrsta, podvrsta i kategorija rada
Radovi u časopisima, članak, znanstveni
Ključne riječi
Eastern Europe ; cultural and literary representations
Sažetak
Gazing east from Venice, the narrator in Henry James's Travelling Companions is asked what lies beyond the horizon ; he replies: 'Greece, among other things.' Eastern Europe has long been a site of otherness for Western Europe – the place, amongst other things, from which Islam has threatened and, where communism held sway. As such, it has played a crucial role in the Western construction of a cultural vision of itself. Founded in the context of the Cold War, the EU has produced a number of myths (in Barthes's sense of the term), the idea that Europe shares common cultural and historic roots being not the least of them. The editors of this issue welcome contributions, then, that consider how (in literature, the media and the arts generally, as well as in cultural theory) the construction of a unified European cultural heartland has been consolidated and/or challenged in the post-Cold War period, when, inter alia, we have seen EU enlargement into Eastern Europe. Have writers and artists from the other Europe subverted the hegemonic imaginary of the other or succumbed to it (Kundera, Brodsky, Pamuk, Ugrešić, Drakulić)? Is contemporary European cultural cartography a competing site of 'small narratives' or a grand one with an exotic fringe? Have these political and cultural changes been manifested in the ways in which writers in the West have read and produced translations of Eastern European writers? Throughout the Cold War, artists from the East were construed as guardians of the consciences not only of their countries, but of the West ; as artists seem to have lost this importance in the contemporary world, do we now witness expressions of nostalgia for these times? Are artists and thinkers such as Žižek still being translated (literally and culturally) into the West as icons and iconclasts? On a theoretical level, does postcolonial thinking play an enabling role in questioning the relationships between the two Europes? To what extent do orientalist perspectives mould Western representations of Eastern Europe? Are there other theoretical frameworks that have more salience to the historical experiences of Eastern Europe? The post-Cold War period has been the period of globalisation, which, amongst other things, has manifested itself in the cultural hegemony of English: how has this transformed the cultural and political economy of translation between East and West Europe?
Znanstvena područja
Filologija
POVEZANOST RADA
---
Projekti:
MZOS-130-0000000-3482 - Artikulacija nacionalnog identiteta u modernoj hrvatskoj i irskoj književnosti (Gjurgjan, Ljiljana, MZOS ) ( POIROT)
Ustanove:
Filozofski fakultet, Rijeka
Profili: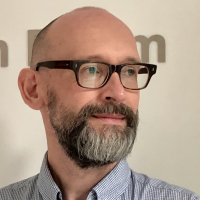 Aidan OMalley (autor)
Ljiljana Gjurgjan (autor)
Citiraj ovu publikaciju:
// European journal of English studies, 17 (2013), - (podatak o recenziji nije dostupan, članak, znanstveni)
Myths of Europe: East of Venice
Gjurgjan, L. & O'Malley, A. (2013) Myths of Europe: East of Venice. European journal of English studies, 17, -.
@article{article, author = {Gjurgjan, Ljiljana Ina and O'Malley, Aidan}, year = {2013}, pages = {---}, keywords = {Eastern Europe, cultural and literary representations}, journal = {European journal of English studies}, volume = {17}, issn = {1382-5577}, title = {Myths of Europe: East of Venice}, keyword = {Eastern Europe, cultural and literary representations} }
@article{article, author = {Gjurgjan, Ljiljana Ina and O'Malley, Aidan}, year = {2013}, pages = {---}, keywords = {Eastern Europe, cultural and literary representations}, journal = {European journal of English studies}, volume = {17}, issn = {1382-5577}, title = {Myths of Europe: East of Venice}, keyword = {Eastern Europe, cultural and literary representations} }
---
Časopis indeksira:
Current Contents Connect (CCC)
Web of Science Core Collection (WoSCC)

Social Science Citation Index (SSCI)
Arts & Humanities Citation Index (A&HCI)
SCI-EXP, SSCI i/ili A&HCI

Scopus
---