Pregled bibliografske jedinice broj:
490109
Smart Vision of the Croatian Distribution System
---
Smart Vision of the Croatian Distribution System
// Smart Grids and E-Mobility
Regensburg: OTTI, 2010. str. 69-76 (poster, međunarodna recenzija, cjeloviti rad (in extenso), znanstveni)
---
CROSBI ID: 490109 Za ispravke kontaktirajte CROSBI podršku putem web obrasca
Naslov
Smart Vision of the Croatian Distribution System
Autori
Capuder, Tomislav ; Periša, Ivan ; Škrlec, Davor
Vrsta, podvrsta i kategorija rada
Radovi u zbornicima skupova, cjeloviti rad (in extenso), znanstveni
Izvornik
Smart Grids and E-Mobility / - Regensburg : OTTI, 2010, 69-76
Skup
2nd European Conference Smart Grids and E-Mobility
Mjesto i datum
Brussels, Belgium, 19.-20.10.2010
Vrsta sudjelovanja
Poster
Vrsta recenzije
Međunarodna recenzija
Ključne riječi
application integration; communication protocols; market liberalization; open SCADA; smartgrids
Sažetak
Liberalization of the electrical energy sector initiated significant changes especially seen in transmission and distribution system operations. European technology Smart grid has set a vision which became a baseline that dictates the development of the present and future distribution network. The idea of smart grid is considered to be the right solution for future power grid, but there is a justified concern that implementation of a large number of new technologies might have the exact opposite effect if not implemented in the stages and deliberately. Even though strategic documents bring a general plan and time frame for this integration, each countries system operator should create its own plan for integration of advanced technologies and do so in according with their present situation and capabilities. Today research is oriented towards implementing new technologies and analyzing their impact on future grid, with the idea of creating a more reliable, secure and intelligent grid. All European distribution system are facing numerous challenges, but less advanced ones, like Croatian, also have to handle basic problems more developed systems have solved a long time ago. In this paper we present Croatian DSO, describe problems and propose solutions for intelligent and advanced grid of the future. The focus is on integration of intelligent open SCADA (Supervisory Control and Data Acquisition) system. The specific problem is the lack of infrastructure, operational software and educated personnel for remote system monitoring. Non consistency in operating practices for each distribution control area (DCO) is even more emphasized in Croatian DSO. Croatia's DSO consists of 21 smaller distribution control areas, centers, with a very different consumption, geographic characteristics and operational requirements. For this reason, in former vertically oriented market system, each distribution area was operated separately with no communication between each other and practically none to the central DSO. Since there was no communication or cooperation between different distribution control areas (DCO) each DCO was developing its own software and business structure according to their specific operational needs. This resulted in many function overlapping, variability or different versions of software and hardware choices made by each distribution area operator and turned out to be a significant obstacle towards unique and reliable system. Croatian distribution system operator created an ambitious plan with a goal to catch on advanced European countries and to create a good foundation for smart distribution network. With the timeframe set, for the development and implementation of a smart SCADA system into Croatian distribution network, first implementation stage is aimed at two distribution control areas, each in different stages. Practical experience and problems encountered in the process are described in the paper, giving an important input necessary to achieve the final goal at the entire system level. The paper gives a step by step revitalization procedure and implementation of software and hardware infrastructure necessary for open SCADA environment.
Znanstvena područja
Elektrotehnika
POVEZANOST RADA
---
Projekti:
036-0361590-1587 - Planiranje i vođenje aktivnih razdjelnih mreža i mikromreža
Ustanove:
Fakultet elektrotehnike i računarstva, Zagreb
Profili: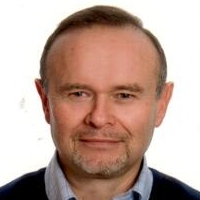 Davor Škrlec (autor)
Tomislav Capuder (autor)
---
Citiraj ovu publikaciju
// Smart Grids and E-Mobility
Regensburg: OTTI, 2010. str. 69-76 (poster, međunarodna recenzija, cjeloviti rad (in extenso), znanstveni)
Smart Vision of the Croatian Distribution System
Capuder, T., Periša, I. & Škrlec, D. (2010) Smart Vision of the Croatian Distribution System. U: Smart Grids and E-Mobility.
@article{article, year = {2010}, pages = {69-76}, keywords = {application integration, communication protocols, market liberalization, open SCADA, smartgrids}, isbn = {978-3-941785-14-4}, title = {Smart Vision of the Croatian Distribution System}, keyword = {application integration, communication protocols, market liberalization, open SCADA, smartgrids}, publisher = {OTTI}, publisherplace = {Brussels, Belgium} }
@article{article, year = {2010}, pages = {69-76}, keywords = {application integration, communication protocols, market liberalization, open SCADA, smartgrids}, isbn = {978-3-941785-14-4}, title = {Smart Vision of the Croatian Distribution System}, keyword = {application integration, communication protocols, market liberalization, open SCADA, smartgrids}, publisher = {OTTI}, publisherplace = {Brussels, Belgium} }
---