Pregled bibliografske jedinice broj:
1169700
Fungal Planet description sheets: 1284-1382
---
Fungal Planet description sheets: 1284-1382
// Persoonia,
47
(2021), 178-374 doi:10.3767/persoonia.2021.47.06 (međunarodna recenzija, članak, znanstveni)
---
CROSBI ID: 1169700 Za ispravke kontaktirajte CROSBI podršku putem web obrasca
Naslov
Fungal Planet description sheets: 1284-1382
Autori
Crous, P.W. ; Osieck, E.R. ; Jurjević, Željko ; Boers, J. ; van Iperen, A.L. ; Starink-Willemse, M. ; Dima, B. ; Balashov, S. ; Bulgakov, T.S. ; Johnston, P.R. ; Morozova, O.V. ; Pinruan, U. ; Sommai, S. ; Alvarado, P. ; Decock, C.A. ; Lebel, T. ; McMullan-Fisher, S. ; Moreno, G. ; Shivas, R.G. ; Zhao, L. ; Abdollahzadeh, J. ; Abrinbana, M. ; Ageev, D.V. ; Akhmetova, G. ; Alexandrova, A.V. ; Altés, A. ; Amaral, A.G.G. ; Angelini, C. ; Antonín, V. ; Arenas, F. ; Asselman, P. ; Badali, F. ; Baghela, A. ; Bañares, A. ; Barreto, R.W. ; Baseia, I.G. ; Bellanger, J.-M. ; Berraf-Tebbal, A. ; Biketova, A.Yu. ; Bukharova, N.V. ; Burgess, T.I. ; Cabero, J. ; Câmara, M.P.S. ; Cano-Lira, J.F. ; Ceryngier, P ; ; Chávez, R. ; Cowan, D.A. ; de Lima, A.F. ; Oliveira, R.L. ; Denman, S. ; Dang, Q.N. ; Dovana, F. ; Duarte, I.G. ; Eichmeier, A. ; Erhard, A. ; Esteve-Raventós, F. ; Fellin, A ; Ferisin, G. ; Ferreira, R.J. ; Ferrer, A. ; Finy, P. ; Gaya, E. ; Geering, A.D.W. ; Gil- Durán, C. ; Glässnerová, K. ; Glushakova, A.M. ; Gramaje, D. ; Guard, F.E. ; Guarnizo, A.L. ; Haelewaters, D. ; Halling, R.E. ; Hill, R. ; Hirooka, Y. ; Hubka, V. ; Iliushin, V.A. ; Ivanova, D.D. ; Ivanushkina, N.E, ; Jangsantear, P. ; Justo, A. ; Kachalkin, A.V. ; Kato, S. ; Khamsuntorn, P. ; Kirtsideli, I.Y. ; Knapp, D.G. ; Kochkina, G.A. ; Koukol, O. ; Kovács, G.M. ; Kruse, J. ; Kumar, T.K.A. ; Kušan, Ivana ; Læssøe, T. ; Larsson, E. ; Lebeuf, R. ; Levicán, G. ; Loizides, M. ; Marinho, P. ; Luangsa-ard, J.J. ; Lukina, E.G. ; Magaña-Dueñas, V. ; Maggs-Kölling, G. ; Malysheva, E.F. ; Malysheva, V.F. ; Martín, B. ; Martín, M.P. ; Matočec, Neven ; McTaggart, A.R. ; Mehrabi-Koushki, M. ; Mešić, Armin ; Miller, A.N. ; Mironova, P. ; Moreau, P.-A. ; Morte, A. ; Müller, K. ; Nagy, L.G. ; Nanu, S. ; Navarro-Ródenas, A. ; Nel, W.J. ; Nguyen, T.H. ; Nóbrega, T.F. ; Noordeloos, M.E. ; Olariaga, I. ; Overton, B.E. ; Ozerskaya, A.M. ; Palani, P. ; Pancorbo, F. ; Papp, V. ; Pawłowska, J. ; Pham, T.Q. ; Phosri, C. ; Popov, E.S. ; Portugal, A. ; Pošta, Ana ; Reschke, K. ; Reul, M. ; Ricci, G.M. ; Rodríguez, A. ; Romanowski, J. ; Ruchikachorn, N. ; Saar, I. ; Safi, A. ; Sakolrak, B. ; Salzmann, F. ; Sandoval-Denis, M. ; Sangwichein, E. ; Sanhueza, L. ; Sato, T. ; Sastoque, A. ; Senn-Irlet, B. ; Shibata, A. ; Siepe, K. ; Somrithipol, S. ; Spetik, M. ; Sridhar, P. ; Stchigel, A.M. ; Stuskova, K. ; Suwannasai, N. ; Tan, Y.P. ; Thangavel, R. ; Tiago, I. ; Tiwari, S. ; Tkalčec, Zdenko ; Tomashevskaya, M.A. ; Tonegawa, C. ; Tran, H.X. ; Tran, N.T. ; Trovão, J. ; Trubitsyn, V.E. ; Van Wyk, J. ; Vieira, W.A.S. ; Vila, J. ; Visagie, C.M. ; Vizzini, A. ; Volobuev, S.V. ; Vu, D.T. ; Wangsawat, N. ; Yaguchi, T. ; Ercole, E. ; Ferreira, B.W. ; de Souza, A.P. ; Vieira, B.S. ; Groenewald, J.Z.
Izvornik
Persoonia (0031-5850) 47 (2021); 178-374
Vrsta, podvrsta i kategorija rada
Radovi u časopisima, članak, znanstveni
Ključne riječi
ITS nrDNA barcodes ; LSU ; new taxa ; systematics
Sažetak
Novel species of fungi described in this study include those from various countries as follows: Antartica, Cladosporium austrolitorale from coastal sea sand. Australia, Austroboletus yourkae on soil, Crepidotus innuopurpureus on dead wood, Curvularia stenotaphri from roots and leaves of Stenotaphrum secundatum and Thecaphora stajsicii from capsules of Oxalis radicosa. Belgium, Paraxerochrysium coryli (incl. Paraxerochrysium gen. nov.) from Corylus avellana. Brazil, Calvatia nordestina on soil, Didymella tabebuiicola from leaf spots on Tabebuia aurea, Fusarium subflagellisporum from hypertrophied floral and vegetative branches of Mangifera indica and Microdochium maculosum from living leaves of Digitaria insularis. Canada, Cuphophyllus bondii from a grassland. Croatia, Mollisia inferiseptata from a rotten Laurus nobilis trunk. Cyprus, Amanita exilis on calcareous soil. Czech Republic, Cytospora hippophaicola from wood of symptomatic Vaccinium corymbosum. Denmark, Lasiosphaeria deviata on pieces of wood and herbaceous debris. Dominican Republic, Calocybella goethei among grass on a lawn. France (Corsica), Inocybe corsica on wet ground. France (French Guiana), Trechispora patawaensis on decayed branch of unknown angiosperm tree and Trechispora subregularis on decayed log of unknown angiosperm tree. Germany, Paramicrothecium sambuci (incl. Paramicrothecium gen. nov.) on dead stems of Sambucus nigra. India, Aureobasidium microtermitis from the gut of a Microtermes sp. termite, Laccaria diospyricola on soil and Phylloporia tamilnadensis on branches of Catunaregam spinosa. Iran, Pythium serotinoosporum from soil under Prunus dulcis. Italy, Pluteus brunneovenosus on twigs of broadleaved trees on the ground. Japan, Heterophoma rehmanniae on leaves of Rehmannia glutinosa f. hueichingensis. Kazakhstan, Murispora kazachstanica from healthy roots of Triticum aestivum. Namibia, Caespitomonium euphorbiae (incl. Caespitomonium gen. nov.) from stems of an Euphorbia sp. Netherlands, Alfaria junci, Myrmecridium junci, Myrmecridium juncicola, Myrmecridium juncigenum, Ophioceras junci, Paradinemasporium junci (incl. Paradinemasporium gen. nov.), Phialoseptomonium junci, Sporidesmiella juncicola, Xenopyricularia junci and Zaanenomyces quadripartis (incl. Zaanenomyces gen. nov.), from dead culms of Juncus effusus, Cylindromonium everniae and Rhodoveronaea everniae from Evernia prunastri, Cyphellophora sambuci and Myrmecridium sambuci from Sambucus nigra, Kiflimonium junci, Sarocladium junci, Zaanenomyces moderatricis-academiae and Zaanenomyces versatilis from dead culms of Juncus inflexus, Microcera physciae from Physcia tenella, Myrmecridium dactylidis from dead culms of Dactylis glomerata, Neochalara spiraeae and Sporidesmium spiraeae from leaves of Spiraea japonica, Neofabraea salicina from Salix sp., Paradissoconium narthecii (incl. Paradissoconium gen. nov.) from dead leaves of Narthecium ossifragum, Polyscytalum vaccinii from Vaccinium myrtillus, Pseudosoloacrosporiella cryptomeriae (incl. Pseudosoloacrosporiella gen. nov.) from leaves of Cryptomeria japonica, Ramularia pararhabdospora from Plantago lanceolata, Sporidesmiella pini from needles of Pinus sylvestris and Xenoacrodontium juglandis (incl. Xenoacrodontium gen. nov. and Xenoacrodontiaceae fam. nov.) from Juglans regia. New Zealand, Cryptometrion metrosideri from twigs of Metrosideros sp., Coccomyces pycnophyllocladi from dead leaves of Phyllocladus alpinus, Hypoderma aliforme from fallen leaves Fuscopora solandri and Hypoderma subiculatum from dead leaves Phormium tenax. Norway, Neodevriesia kalakoutskii from permafrost and Variabilispora viridis from driftwood of Picea abies. Portugal, Entomortierella hereditatis from a biofilm covering a deteriorated limestone wall. Russia, Colpoma junipericola from needles of Juniperus sabina, Entoloma cinnamomeum on soil in grasslands, Entoloma verae on soil in grasslands, Hyphodermella pallidostraminea on a dry dead branch of Actinidia sp., Lepiota sayanensis on litter in a mixed forest, Papiliotrema horticola from Malus communis, Paramacroventuria ribis (incl. Paramacroventuria gen. nov.) from leaves of Ribes aureum and Paramyrothecium lathyri from leaves of Lathyrus tuberosus. South Africa, Harzia combreti from leaf litter of Combretum collinum ssp. sulvense, Penicillium xyleborini from Xyleborinus saxesenii, Phaeoisaria dalbergiae from bark of Dalbergia armata, Protocreopsis euphorbiae from leaf litter of Euphorbia ingens and Roigiella syzygii from twigs of Syzygium chordatum. Spain, Genea zamorana on sandy soil, Gymnopus nigrescens on Scleropodium touretii, Hesperomyces parexochomi on Parexochomus quadriplagiatus, Paraphoma variabilis from dung, Phaeococcomyces kinklidomatophilus from a blackened metal railing of an industrial warehouse and Tuber suaveolens in soil under Quercus faginea. Svalbard and Jan Mayen, Inocybe nivea associated with Salix polaris. Thailand, Biscogniauxia whalleyi on corticated wood. UK, Parasitella quercicola from Quercus robur. USA, Aspergillus arizonicus from indoor air in a hospital, Caeliomyces tampanus (incl. Caeliomyces gen. nov.) from office dust, Cippumomyces mortalis (incl. Cippumomyces gen. nov.) from a tombstone, Cylindrium desperesense from air in a store, Tetracoccosporium pseudoaerium from air sample in house, Toxicocladosporium glendoranum from air in a brick room, Toxicocladosporium losalamitosense from air in a classroom, Valsonectria portsmouthensis from air in men's locker room and Varicosporellopsis americana from sludge in a water reservoir. Vietnam, Entoloma kovalenkoi on rotten wood, Fusarium chuoi inside seed of Musa itinerans, Micropsalliota albofelina on soil in tropical evergreen mixed forests and Phytophthora docyniae from soil and roots of Docynia indica. Morphological and culture characteristics are supported by DNA barcodes.
Znanstvena područja
Biologija
POVEZANOST RADA
---
Projekti:
HRZZ-IP-2018-01-1736 - Unapređenje usluga šumskih ekosustava Hrvatske kroz vrednovanje bioraznolikosti gljiva temeljenoj na DNA barkodiranju (ForFungiDNA) (Mešić, Armin, HRZZ - 2018-01) ( CroRIS)
Ustanove:
Institut "Ruđer Bošković", Zagreb
Profili:
Zdenko Tkalčec (autor)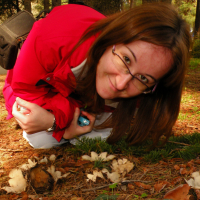 Ivana Kušan (autor)
Neven Matočec (autor)
Željko Jurjević (autor)
Ana Pošta (autor)
Armin Mešić (autor)
Citiraj ovu publikaciju:
// Persoonia, 47 (2021), 178-374 doi:10.3767/persoonia.2021.47.06 (međunarodna recenzija, članak, znanstveni)
Fungal Planet description sheets: 1284-1382
Crous, P., Osieck, E., Jurjević, Ž., Boers, J., van Iperen, A., Starink-Willemse, M., Dima, B., Balashov, S., Bulgakov, T. & Johnston, P. (2021) Fungal Planet description sheets: 1284-1382. Persoonia, 47, 178-374 doi:10.3767/persoonia.2021.47.06.
@article{article, author = {Crous, P.W. and Osieck, E.R. and Jurjevi\'{c}, \v{Z}eljko and Boers, J. and van Iperen, A.L. and Starink-Willemse, M. and Dima, B. and Balashov, S. and Bulgakov, T.S. and Johnston, P.R. and Morozova, O.V. and Pinruan, U. and Sommai, S. and Alvarado, P. and Decock, C.A. and Lebel, T. and McMullan-Fisher, S. and Moreno, G. and Shivas, R.G. and Zhao, L. and Abdollahzadeh, J. and Abrinbana, M. and Ageev, D.V. and Akhmetova, G. and Alexandrova, A.V. and Alt\'{e}s, A. and Amaral, A.G.G. and Angelini, C. and Anton\'{\i}n, V. and Arenas, F. and Asselman, P. and Badali, F. and Baghela, A. and Ba\~{n}ares, A. and Barreto, R.W. and Baseia, I.G. and Bellanger, J.-M. and Berraf-Tebbal, A. and Biketova, A.Yu. and Bukharova, N.V. and Burgess, T.I. and Cabero, J. and C\^{a}mara, M.P.S. and Cano-Lira, J.F. and Ceryngier, P and Ch\'{a}vez, R. and Cowan, D.A. and de Lima, A.F. and Oliveira, R.L. and Denman, S. and Dang, Q.N. and Dovana, F. and Duarte, I.G. and Eichmeier, A. and Erhard, A. and Esteve-Ravent\'{o}s, F. and Fellin, A and Ferisin, G. and Ferreira, R.J. and Ferrer, A. and Finy, P. and Gaya, E. and Geering, A.D.W. and Gil- Dur\'{a}n, C. and Gl\"{a}ssnerov\'{a}, K. and Glushakova, A.M. and Gramaje, D. and Guard, F.E. and Guarnizo, A.L. and Haelewaters, D. and Halling, R.E. and Hill, R. and Hirooka, Y. and Hubka, V. and Iliushin, V.A. and Ivanova, D.D. and Jangsantear, P. and Justo, A. and Kachalkin, A.V. and Kato, S. and Khamsuntorn, P. and Kirtsideli, I.Y. and Knapp, D.G. and Kochkina, G.A. and Koukol, O. and Kov\'{a}cs, G.M. and Kruse, J. and Kumar, T.K.A. and Ku\v{s}an, Ivana and L\aess\oe, T. and Larsson, E. and Lebeuf, R. and Levic\'{a}n, G. and Loizides, M. and Marinho, P. and Luangsa-ard, J.J. and Lukina, E.G. and Maga\~{n}a-Due\~{n}as, V. and Maggs-K\"{o}lling, G. and Malysheva, E.F. and Malysheva, V.F. and Mart\'{\i}n, B. and Mart\'{\i}n, M.P. and Mato\v{c}ec, Neven and McTaggart, A.R. and Mehrabi-Koushki, M. and Me\v{s}i\'{c}, Armin and Miller, A.N. and Mironova, P. and Moreau, P.-A. and Morte, A. and M\"{u}ller, K. and Nagy, L.G. and Nanu, S. and Navarro-R\'{o}denas, A. and Nel, W.J. and Nguyen, T.H. and N\'{o}brega, T.F. and Noordeloos, M.E. and Olariaga, I. and Overton, B.E. and Ozerskaya, A.M. and Palani, P. and Pancorbo, F. and Papp, V. and Paw\lowska, J. and Pham, T.Q. and Phosri, C. and Popov, E.S. and Portugal, A. and Po\v{s}ta, Ana and Reschke, K. and Reul, M. and Ricci, G.M. and Rodr\'{\i}guez, A. and Romanowski, J. and Ruchikachorn, N. and Saar, I. and Safi, A. and Sakolrak, B. and Salzmann, F. and Sandoval-Denis, M. and Sangwichein, E. and Sanhueza, L. and Sato, T. and Sastoque, A. and Senn-Irlet, B. and Shibata, A. and Siepe, K. and Somrithipol, S. and Spetik, M. and Sridhar, P. and Stchigel, A.M. and Stuskova, K. and Suwannasai, N. and Tan, Y.P. and Thangavel, R. and Tiago, I. and Tiwari, S. and Tkal\v{c}ec, Zdenko and Tomashevskaya, M.A. and Tonegawa, C. and Tran, H.X. and Tran, N.T. and Trov\~{a}o, J. and Trubitsyn, V.E. and Van Wyk, J. and Vieira, W.A.S. and Vila, J. and Visagie, C.M. and Vizzini, A. and Volobuev, S.V. and Vu, D.T. and Wangsawat, N. and Yaguchi, T. and Ercole, E. and Ferreira, B.W. and de Souza, A.P. and Vieira, B.S. and Groenewald, J.Z.}, year = {2021}, pages = {178-374}, DOI = {10.3767/persoonia.2021.47.06}, keywords = {ITS nrDNA barcodes, LSU, new taxa, systematics}, journal = {Persoonia}, doi = {10.3767/persoonia.2021.47.06}, volume = {47}, issn = {0031-5850}, title = {Fungal Planet description sheets: 1284-1382}, keyword = {ITS nrDNA barcodes, LSU, new taxa, systematics} }
@article{article, author = {Crous, P.W. and Osieck, E.R. and Jurjevi\'{c}, \v{Z}eljko and Boers, J. and van Iperen, A.L. and Starink-Willemse, M. and Dima, B. and Balashov, S. and Bulgakov, T.S. and Johnston, P.R. and Morozova, O.V. and Pinruan, U. and Sommai, S. and Alvarado, P. and Decock, C.A. and Lebel, T. and McMullan-Fisher, S. and Moreno, G. and Shivas, R.G. and Zhao, L. and Abdollahzadeh, J. and Abrinbana, M. and Ageev, D.V. and Akhmetova, G. and Alexandrova, A.V. and Alt\'{e}s, A. and Amaral, A.G.G. and Angelini, C. and Anton\'{\i}n, V. and Arenas, F. and Asselman, P. and Badali, F. and Baghela, A. and Ba\~{n}ares, A. and Barreto, R.W. and Baseia, I.G. and Bellanger, J.-M. and Berraf-Tebbal, A. and Biketova, A.Yu. and Bukharova, N.V. and Burgess, T.I. and Cabero, J. and C\^{a}mara, M.P.S. and Cano-Lira, J.F. and Ceryngier, P and Ch\'{a}vez, R. and Cowan, D.A. and de Lima, A.F. and Oliveira, R.L. and Denman, S. and Dang, Q.N. and Dovana, F. and Duarte, I.G. and Eichmeier, A. and Erhard, A. and Esteve-Ravent\'{o}s, F. and Fellin, A and Ferisin, G. and Ferreira, R.J. and Ferrer, A. and Finy, P. and Gaya, E. and Geering, A.D.W. and Gil- Dur\'{a}n, C. and Gl\"{a}ssnerov\'{a}, K. and Glushakova, A.M. and Gramaje, D. and Guard, F.E. and Guarnizo, A.L. and Haelewaters, D. and Halling, R.E. and Hill, R. and Hirooka, Y. and Hubka, V. and Iliushin, V.A. and Ivanova, D.D. and Jangsantear, P. and Justo, A. and Kachalkin, A.V. and Kato, S. and Khamsuntorn, P. and Kirtsideli, I.Y. and Knapp, D.G. and Kochkina, G.A. and Koukol, O. and Kov\'{a}cs, G.M. and Kruse, J. and Kumar, T.K.A. and Ku\v{s}an, Ivana and L\aess\oe, T. and Larsson, E. and Lebeuf, R. and Levic\'{a}n, G. and Loizides, M. and Marinho, P. and Luangsa-ard, J.J. and Lukina, E.G. and Maga\~{n}a-Due\~{n}as, V. and Maggs-K\"{o}lling, G. and Malysheva, E.F. and Malysheva, V.F. and Mart\'{\i}n, B. and Mart\'{\i}n, M.P. and Mato\v{c}ec, Neven and McTaggart, A.R. and Mehrabi-Koushki, M. and Me\v{s}i\'{c}, Armin and Miller, A.N. and Mironova, P. and Moreau, P.-A. and Morte, A. and M\"{u}ller, K. and Nagy, L.G. and Nanu, S. and Navarro-R\'{o}denas, A. and Nel, W.J. and Nguyen, T.H. and N\'{o}brega, T.F. and Noordeloos, M.E. and Olariaga, I. and Overton, B.E. and Ozerskaya, A.M. and Palani, P. and Pancorbo, F. and Papp, V. and Paw\lowska, J. and Pham, T.Q. and Phosri, C. and Popov, E.S. and Portugal, A. and Po\v{s}ta, Ana and Reschke, K. and Reul, M. and Ricci, G.M. and Rodr\'{\i}guez, A. and Romanowski, J. and Ruchikachorn, N. and Saar, I. and Safi, A. and Sakolrak, B. and Salzmann, F. and Sandoval-Denis, M. and Sangwichein, E. and Sanhueza, L. and Sato, T. and Sastoque, A. and Senn-Irlet, B. and Shibata, A. and Siepe, K. and Somrithipol, S. and Spetik, M. and Sridhar, P. and Stchigel, A.M. and Stuskova, K. and Suwannasai, N. and Tan, Y.P. and Thangavel, R. and Tiago, I. and Tiwari, S. and Tkal\v{c}ec, Zdenko and Tomashevskaya, M.A. and Tonegawa, C. and Tran, H.X. and Tran, N.T. and Trov\~{a}o, J. and Trubitsyn, V.E. and Van Wyk, J. and Vieira, W.A.S. and Vila, J. and Visagie, C.M. and Vizzini, A. and Volobuev, S.V. and Vu, D.T. and Wangsawat, N. and Yaguchi, T. and Ercole, E. and Ferreira, B.W. and de Souza, A.P. and Vieira, B.S. and Groenewald, J.Z.}, year = {2021}, pages = {178-374}, DOI = {10.3767/persoonia.2021.47.06}, keywords = {ITS nrDNA barcodes, LSU, new taxa, systematics}, journal = {Persoonia}, doi = {10.3767/persoonia.2021.47.06}, volume = {47}, issn = {0031-5850}, title = {Fungal Planet description sheets: 1284-1382}, keyword = {ITS nrDNA barcodes, LSU, new taxa, systematics} }
---
Časopis indeksira:
Current Contents Connect (CCC)
Web of Science Core Collection (WoSCC)

Science Citation Index Expanded (SCI-EXP)
SCI-EXP, SSCI i/ili A&HCI

Scopus
---
Altmetrijski pokazatelji:
---