Pregled bibliografske jedinice broj:
1131246
Dušan Srdoč (1929–2020): In memoriam
---
Dušan Srdoč (1929–2020): In memoriam, 2021. doi:.org/10.1017/RDC.2021.35 (in memoriam).
---
CROSBI ID: 1131246 Za ispravke kontaktirajte CROSBI podršku putem web obrasca
Naslov
Dušan Srdoč (1929–2020): In memoriam
Autori
Krajcar Bronić, Ines
Vrsta, podvrsta
Ostale vrste radova, in memoriam
Ključne riječi
Srdoč ; radiocarbon ; In memoriam
Sažetak
Dušan Srdoč was born on January 11, 1929, in Rijeka, Croatia. He graduated from the Technical Faculty of the University of Zagreb in 1953 and was employed at the Ruđer Boškovi´c Institute (RBI) in Zagreb, Croatia, where he founded a laboratory for the development and production of detectors of ionizing radiation.Dr. Srdoč and his team also developed and implemented the coupled vacuum preparation lines and electronic system for data acquisition and data evaluation. The Ruđer Boškovi´c Radiocarbon Laboratory, the first of this kind in southeastern Europe, was founded in 1968. During 1969 the whole system was tested, in 1970 the first radiocarbon dating results were obtained, and the next year they were published as Datalist I in Radiocarbon (Srdoč et al. 1971). The laboratory also implemented the measurement of tritium activity concentration by gas proportional counter, and both the multi-wire counter and the sample preparation line were produced by the laboratory staff. Dr. Srdoč was one of the founders of the Yugoslav Radiation Protection Association (YRPA) in 1963 and its first secretary. He represented Croatia and YRPA at the First International Congress on Radiation Protection in Rome in 1966. Later, this congress was recognized as the First International Congress of IRPA, the International Radiation Protection Association. We will remember Dr. Srdoč as a diligent and devoted scientist who initiated many new research topics at the Institute. For the current laboratory staff, his most important legacy is the founding of the Radiocarbon Laboratory, which is still in operation and following the top techniques and topics in the field. Dr. Srdoč taught us to look at our results from various standpoints, to question the conclusions, to not be afraid of the critics, and to continuously improve our knowledge and skills.
Znanstvena područja
Fizika, Interdisciplinarne prirodne znanosti
POVEZANOST RADA
---
Ustanove:
Institut "Ruđer Bošković", Zagreb
Profili: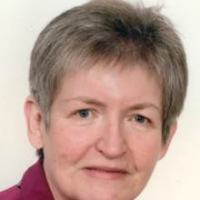 Ines Krajcar Bronić (autor)
Citiraj ovu publikaciju
Dušan Srdoč (1929–2020): In memoriam, 2021. doi:.org/10.1017/RDC.2021.35 (in memoriam).
Krajcar Bronić, I. (2021) Dušan Srdoč (1929–2020): In memoriam. Radiocarbon. In memoriam doi:.org/10.1017/RDC.2021.35.
@unknown{unknown, author = {Krajcar Broni\'{c}, I.}, year = {2021}, DOI = {doi.org/10.1017/RDC.2021.35}, keywords = {Srdo\v{c}, radiocarbon, In memoriam}, doi = {doi.org/10.1017/RDC.2021.35}, title = {Du\v{s}an Srdo\v{c} (1929–2020): In memoriam}, keyword = {Srdo\v{c}, radiocarbon, In memoriam} }
@unknown{unknown, author = {Krajcar Broni\'{c}, I.}, year = {2021}, DOI = {doi.org/10.1017/RDC.2021.35}, keywords = {Srdo\v{c}, radiocarbon, In memoriam}, doi = {doi.org/10.1017/RDC.2021.35}, title = {Du\v{s}an Srdo\v{c} (1929–2020): In memoriam}, keyword = {Srdo\v{c}, radiocarbon, In memoriam} }
---
Altmetrijski pokazatelji
---