Pregled bibliografske jedinice broj:
1084674
Fungal Planet description sheets: 1042–1111
---
Fungal Planet description sheets: 1042–1111
// Persoonia,
44
(2020), 1; 301-459 doi:10.3767/persoonia.2020.44.11 (međunarodna recenzija, članak, znanstveni)
---
CROSBI ID: 1084674 Za ispravke kontaktirajte CROSBI podršku putem web obrasca
Naslov
Fungal Planet description sheets: 1042–1111
Autori
Crous, P.W. ; Wingfield, M.J. ; Chooi, Y.-H. ; Gilchrist, C.L.M. ; Lacey, E. ; Pitt, J.I. ; Roets, F. ; Swart, W.J. ; Cano-Lira, J.F. ; Valenzuela-Lopez, N. ; Hubka, V. ; Shivas, R.G. ; Stchigel, A.M. ; Holdom, D.G. ; Jurjević, Željko ; Kachalkin, A.V. ; Lebel, T. ; Lock, C. ; Martín, M.P. ; Tan, Y.P. ; Tomashevskaya, M.A. ; Vitelli, J.S. ; Baseia, I.G. ; Bhatt, V.K. ; Brandrud, T.E. ; De Souza, J.T. ; Dima, B. ; Lacey, H.J. ; Lombard, L. ; Johnston, P.R. ; Morte, A. ; Papp, V. ; Rodríguez, A. ; Rodríguez-Andrade, E. ; Semwal, K.C. ; Tegart, L. ; Abad, Z.G. ; Akulov, A. ; Alvarado, P. ; Alves, A. ; Andrade, J.P. ; Arenas, F. ; Asenjo, C. ; Ballarà, J. ; Barrett, M.D. ; Berná, L.M. ; Berraf-Tebbal, A. ; Bianchinotti, M.V. ; Bransgrove, K. ; Burgess, T.I. ; Carmo, F.S. ; Chávez, R. ; Čmoková, A. ; Dearnaley, J.D.W. ; Santiago, A.L.C.M. de A. ; Freitas-Neto, J.F. ; Denman, S. ; Douglas, B. ; Dovana, F. ; Eichmeier, A. ; Esteve-Raventós, F. ; Farid, A. ; Fedosova, A.G. ; Ferisin, G. ; Ferreira, R.J. ; Ferrer, A. ; Figueiredo, C.N. ; Figueiredo, Y.F. ; Reinoso-Fuentealba, C.G. ; Garrido- Benavent, I. ; Cañete-Gibas, C.F. ; Gil-Durán, C. ; Glushakova, A.M. ; Gonçalves, M.F.M. ; González, M. ; Gorczak, M. ; Gorton, C. ; Guard, F.E. ; Guarnizo, A.L. ; Guarro, J. ; Gutiérrez, M. ; Hamal, P. ; Hien, L.T. ; Hocking, A.D. ; Houbraken, J. ; Hunter, G.C. ; Inácio, C.A. ; Jourdan, M. ; Kapitonov, V.I. ; Kelly, L. ; Khanh, T.N. ; Kisło, K. ; Kiss, L. ; Kiyashko, A. ; Kolařík, M. ; Kruse, J. ; Kubátová, A. ; Kučera, V. ; Kučerová, I. ; Kušan, Ivana ; Lee, H.B. ; Levicán, G. ; Lewis, A. ; Liem, N.V. ; Liimatainen, K. ; Lim, H.J. ; Lyons, M.N. ; Maciá-Vicente, J.G. ; Magaña-Dueñas, V. ; Mahiques, R. ; Malysheva, E.F. ; Marbach, P.A.S. ; Marinho, P. ; Matočec, Neven ; McTaggart, A.R. ; Mešić, Armin ; Morin, L. ; Muñoz-Mohedano, J.M. ; Navarro-Ródenas, A. ; Nicolli, C.P. ; Oliveira, R.L. ; Otsing, E. ; Ovrebo, C.L. ; Pankratov, T.A. ; Paños, A. ; Paz-Conde, A. ; Pérez-Sierra, A. ; Phosri, C. ; Pintos, Á. ; Pošta, Ana ; Prencipe, S. ; Rubio, E. ; Saitta, A. ; Sales, L.S. ; Sanhueza, L. ; Shuttleworth, L.A. ; Smith, J. ; Smith, M.E. ; Spadaro, D. ; Spetik, M. ; Sochor, M. ; Sochorová, Z. ; Sousa, J.O. ; Suwannasai, N. ; Tedersoo, L. ; Thanh, H.M. ; Thao, L.D. ; Tkalčec, Z. ; Vaghefi, N. ; Venzhik, A.S. ; Verbeken, A. ; Vizzini, A. ; Voyron, S. ; Wainhouse, M. ; Whalley, A.J.S. ; Wrzosek, M. ; Zapata, M. ; Zeil-Rolfe, I. ; Groenewald, J.Z.
Izvornik
Persoonia (0031-5850) 44 (2020), 1; 301-459
Vrsta, podvrsta i kategorija rada
Radovi u časopisima, članak, znanstveni
Ključne riječi
ITS nrDNA barcodes ; LSU ; new taxa ; systematics
Sažetak
Novel species of fungi described in this study include those from various countries as follows: Antarctica, Cladosporium arenosum from marine sediment sand. Argentina, Kosmimatamyces alatophylus (incl. Kosmimatamyces gen. nov.) from soil. Australia, Aspergillus banksianus, Aspergillus kumbius, Aspergillus luteorubrus, Aspergillus malvicolor and Aspergillus nanangensis from soil, Erysiphe medicaginis from leaves of Medicago polymorpha, Hymenotorrendiella communis on leaf litter of Eucalyptus bicostata, Lactifluus albopicri and Lactifluus austropiperatus on soil, Macalpinomyces collinsiae on Eriachne benthamii, Marasmius vagus on soil, Microdochium dawsoniorum from leaves of Sporobolus natalensis, Neopestalotiopsis nebuloides from leaves of Sporobolus elongatus, Pestalotiopsis etonensis from leaves of Sporobolus jacquemontii, Phytophthora personensis from soil associated with dying Grevillea mccutcheonii. Brazil, Aspergillus oxumiae from soil, Calvatia baixaverdensis on soil, Geastrum calycicoriaceum on leaf litter, Greeneria kielmeyerae on leaf spots of Kielmeyera coriacea. Chile, Phytophthora aysenensis on collar rot and stem of Aristotelia chilensis. Croatia, Mollisia gibbospora on fallen branch of Fagus sylvatica. Czech Republic, Neosetophoma hnaniceana from Buxus sempervirens. Ecuador, Exophiala frigidotolerans from soil. Estonia, Elaphomyces bucholtzii in soil. France, Venturia paralias from leaves of Euphorbia paralias. India, Cortinarius balteatoindicus and Cortinarius ulkhagarhiensis on leaf litter. Indonesia, Hymenotorrendiella indonesiana on Eucalyptus urophylla leaf litter. Italy, Penicillium taurinense from indoor chestnut mill. Malaysia, Hemileucoglossum kelabitense on soil, Satchmopsis pini on dead needles of Pinus tecunumanii. Poland, Lecanicillium praecognitum on insects' frass. Portugal, Neodevriesia aestuarina from saline water. Republic of Korea, Gongronella namwonensis from freshwater. Russia, Candida pellucida from Exomias pellucidus, Heterocephalacria septentrionalis as endophyte from Cladonia rangiferina, Vishniacozyma phoenicis from dates fruit, Volvariella paludosa from swamp. Slovenia, Mallocybe crassivelata on soil. South Africa, Beltraniella podocarpi, Hamatocanthoscypha podocarpi, Coleophoma podocarpi and Nothoseiridium podocarpi (incl. Nothoseiridium gen. nov.)from leaves of Podocarpus latifolius, Gyrothrix encephalarti from leaves of Encephalartos sp., Paraphyton cutaneum from skin of human patient, Phacidiella alsophilae from leaves of Alsophila capensis, and Satchmopsis metrosideri on leaf litter of Metrosideros excelsa. Spain, Cladophialophora cabanerensis from soil, Cortinarius paezii on soil, Cylindrium magnoliae from leaves of Magnolia grandiflora, Trichophoma cylindrospora (incl. Trichophoma gen. nov.) from plant debris, Tuber alcaracense in calcareus soil, Tuber buendiae in calcareus soil. Thailand, Annulohypoxylon spougei on corticated wood, Poaceascoma filiforme from leaves of unknown Poaceae. UK, Dendrostoma luteum on branch lesions of Castanea sativa, Ypsilina buttingtonensis from heartwood of Quercus sp. Ukraine, Myrmecridium phragmiticola from leaves of Phragmites australis. USA, Absidia pararepens from air, Juncomyces californiensis (incl. Juncomyces gen. nov.) from leaves of Juncus effusus, Montagnula cylindrospora from a human skin sample, Muriphila oklahomaensis (incl. Muriphila gen. nov.)on outside wall of alcohol distillery, Neofabraea eucalyptorum from leaves of Eucalyptus macrandra, Diabolocovidia claustri (incl. Diabolocovidia gen. nov.)from leaves of Serenoa repens, Paecilomyces penicilliformis from air, Pseudopezicula betulae from leaves of leaf spots of Populus tremuloides. Vietnam, Diaporthe durionigena on branches of Durio zibethinus and Roridomyces pseudoirritans on rotten wood. Morphological and culture characteristics are supported by DNA barcodes.
Znanstvena područja
Biologija
POVEZANOST RADA
---
Projekti:
HRZZ-IP-2018-01-1736 - Unapređenje usluga šumskih ekosustava Hrvatske kroz vrednovanje bioraznolikosti gljiva temeljenoj na DNA barkodiranju (ForFungiDNA) (Mešić, Armin, HRZZ - 2018-01) ( CroRIS)
Ustanove:
Institut "Ruđer Bošković", Zagreb
Profili:
Zdenko Tkalčec (autor)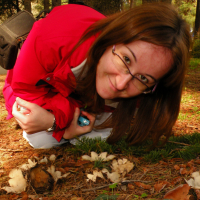 Ivana Kušan (autor)
Željko Jurjević (autor)
Neven Matočec (autor)
Ana Pošta (autor)
Armin Mešić (autor)
Citiraj ovu publikaciju:
// Persoonia, 44 (2020), 1; 301-459 doi:10.3767/persoonia.2020.44.11 (međunarodna recenzija, članak, znanstveni)
Fungal Planet description sheets: 1042–1111
Crous, P., Wingfield, M., Chooi, Y., Gilchrist, C., Lacey, E., Pitt, J., Roets, F., Swart, W., Cano-Lira, J. & Valenzuela-Lopez, N. (2020) Fungal Planet description sheets: 1042–1111. Persoonia, 44 (1), 301-459 doi:10.3767/persoonia.2020.44.11.
@article{article, author = {Crous, P.W. and Wingfield, M.J. and Chooi, Y.-H. and Gilchrist, C.L.M. and Lacey, E. and Pitt, J.I. and Roets, F. and Swart, W.J. and Cano-Lira, J.F. and Valenzuela-Lopez, N. and Hubka, V. and Shivas, R.G. and Stchigel, A.M. and Holdom, D.G. and Jurjevi\'{c}, \v{Z}eljko and Kachalkin, A.V. and Lebel, T. and Lock, C. and Mart\'{\i}n, M.P. and Tan, Y.P. and Tomashevskaya, M.A. and Vitelli, J.S. and Baseia, I.G. and Bhatt, V.K. and Brandrud, T.E. and De Souza, J.T. and Dima, B. and Lacey, H.J. and Lombard, L. and Johnston, P.R. and Morte, A. and Papp, V. and Rodr\'{\i}guez, A. and Rodr\'{\i}guez-Andrade, E. and Semwal, K.C. and Tegart, L. and Abad, Z.G. and Akulov, A. and Alvarado, P. and Alves, A. and Andrade, J.P. and Arenas, F. and Asenjo, C. and Ballar\`{a}, J. and Barrett, M.D. and Bern\'{a}, L.M. and Berraf-Tebbal, A. and Bianchinotti, M.V. and Bransgrove, K. and Burgess, T.I. and Carmo, F.S. and Ch\'{a}vez, R. and \v{C}mokov\'{a}, A. and Dearnaley, J.D.W. and Santiago, A.L.C.M. de A. and Freitas-Neto, J.F. and Denman, S. and Douglas, B. and Dovana, F. and Eichmeier, A. and Esteve-Ravent\'{o}s, F. and Farid, A. and Fedosova, A.G. and Ferisin, G. and Ferreira, R.J. and Ferrer, A. and Figueiredo, C.N. and Figueiredo, Y.F. and Reinoso-Fuentealba, C.G. and Garrido- Benavent, I. and Ca\~{n}ete-Gibas, C.F. and Gil-Dur\'{a}n, C. and Glushakova, A.M. and Gon\c{c}alves, M.F.M. and Gonz\'{a}lez, M. and Gorczak, M. and Gorton, C. and Guard, F.E. and Guarnizo, A.L. and Guarro, J. and Guti\'{e}rrez, M. and Hamal, P. and Hien, L.T. and Hocking, A.D. and Houbraken, J. and Hunter, G.C. and In\'{a}cio, C.A. and Jourdan, M. and Kapitonov, V.I. and Kelly, L. and Khanh, T.N. and Kis\lo, K. and Kiss, L. and Kiyashko, A. and Kola\v{r}\'{\i}k, M. and Kruse, J. and Kub\'{a}tov\'{a}, A. and Ku\v{c}era, V. and Ku\v{c}erov\'{a}, I. and Ku\v{s}an, Ivana and Lee, H.B. and Levic\'{a}n, G. and Lewis, A. and Liem, N.V. and Liimatainen, K. and Lim, H.J. and Lyons, M.N. and Maci\'{a}-Vicente, J.G. and Maga\~{n}a-Due\~{n}as, V. and Mahiques, R. and Malysheva, E.F. and Marbach, P.A.S. and Marinho, P. and Mato\v{c}ec, Neven and McTaggart, A.R. and Me\v{s}i\'{c}, Armin and Morin, L. and Mu\~{n}oz-Mohedano, J.M. and Navarro-R\'{o}denas, A. and Nicolli, C.P. and Oliveira, R.L. and Otsing, E. and Ovrebo, C.L. and Pankratov, T.A. and Pa\~{n}os, A. and Paz-Conde, A. and P\'{e}rez-Sierra, A. and Phosri, C. and Pintos, \'{A}. and Po\v{s}ta, Ana and Prencipe, S. and Rubio, E. and Saitta, A. and Sales, L.S. and Sanhueza, L. and Shuttleworth, L.A. and Smith, J. and Smith, M.E. and Spadaro, D. and Spetik, M. and Sochor, M. and Sochorov\'{a}, Z. and Sousa, J.O. and Suwannasai, N. and Tedersoo, L. and Thanh, H.M. and Thao, L.D. and Tkal\v{c}ec, Z. and Vaghefi, N. and Venzhik, A.S. and Verbeken, A. and Vizzini, A. and Voyron, S. and Wainhouse, M. and Whalley, A.J.S. and Wrzosek, M. and Zapata, M. and Zeil-Rolfe, I. and Groenewald, J.Z.}, year = {2020}, pages = {301-459}, DOI = {10.3767/persoonia.2020.44.11}, keywords = {ITS nrDNA barcodes, LSU, new taxa, systematics}, journal = {Persoonia}, doi = {10.3767/persoonia.2020.44.11}, volume = {44}, number = {1}, issn = {0031-5850}, title = {Fungal Planet description sheets: 1042–1111}, keyword = {ITS nrDNA barcodes, LSU, new taxa, systematics} }
@article{article, author = {Crous, P.W. and Wingfield, M.J. and Chooi, Y.-H. and Gilchrist, C.L.M. and Lacey, E. and Pitt, J.I. and Roets, F. and Swart, W.J. and Cano-Lira, J.F. and Valenzuela-Lopez, N. and Hubka, V. and Shivas, R.G. and Stchigel, A.M. and Holdom, D.G. and Jurjevi\'{c}, \v{Z}eljko and Kachalkin, A.V. and Lebel, T. and Lock, C. and Mart\'{\i}n, M.P. and Tan, Y.P. and Tomashevskaya, M.A. and Vitelli, J.S. and Baseia, I.G. and Bhatt, V.K. and Brandrud, T.E. and De Souza, J.T. and Dima, B. and Lacey, H.J. and Lombard, L. and Johnston, P.R. and Morte, A. and Papp, V. and Rodr\'{\i}guez, A. and Rodr\'{\i}guez-Andrade, E. and Semwal, K.C. and Tegart, L. and Abad, Z.G. and Akulov, A. and Alvarado, P. and Alves, A. and Andrade, J.P. and Arenas, F. and Asenjo, C. and Ballar\`{a}, J. and Barrett, M.D. and Bern\'{a}, L.M. and Berraf-Tebbal, A. and Bianchinotti, M.V. and Bransgrove, K. and Burgess, T.I. and Carmo, F.S. and Ch\'{a}vez, R. and \v{C}mokov\'{a}, A. and Dearnaley, J.D.W. and Santiago, A.L.C.M. de A. and Freitas-Neto, J.F. and Denman, S. and Douglas, B. and Dovana, F. and Eichmeier, A. and Esteve-Ravent\'{o}s, F. and Farid, A. and Fedosova, A.G. and Ferisin, G. and Ferreira, R.J. and Ferrer, A. and Figueiredo, C.N. and Figueiredo, Y.F. and Reinoso-Fuentealba, C.G. and Garrido- Benavent, I. and Ca\~{n}ete-Gibas, C.F. and Gil-Dur\'{a}n, C. and Glushakova, A.M. and Gon\c{c}alves, M.F.M. and Gonz\'{a}lez, M. and Gorczak, M. and Gorton, C. and Guard, F.E. and Guarnizo, A.L. and Guarro, J. and Guti\'{e}rrez, M. and Hamal, P. and Hien, L.T. and Hocking, A.D. and Houbraken, J. and Hunter, G.C. and In\'{a}cio, C.A. and Jourdan, M. and Kapitonov, V.I. and Kelly, L. and Khanh, T.N. and Kis\lo, K. and Kiss, L. and Kiyashko, A. and Kola\v{r}\'{\i}k, M. and Kruse, J. and Kub\'{a}tov\'{a}, A. and Ku\v{c}era, V. and Ku\v{c}erov\'{a}, I. and Ku\v{s}an, Ivana and Lee, H.B. and Levic\'{a}n, G. and Lewis, A. and Liem, N.V. and Liimatainen, K. and Lim, H.J. and Lyons, M.N. and Maci\'{a}-Vicente, J.G. and Maga\~{n}a-Due\~{n}as, V. and Mahiques, R. and Malysheva, E.F. and Marbach, P.A.S. and Marinho, P. and Mato\v{c}ec, Neven and McTaggart, A.R. and Me\v{s}i\'{c}, Armin and Morin, L. and Mu\~{n}oz-Mohedano, J.M. and Navarro-R\'{o}denas, A. and Nicolli, C.P. and Oliveira, R.L. and Otsing, E. and Ovrebo, C.L. and Pankratov, T.A. and Pa\~{n}os, A. and Paz-Conde, A. and P\'{e}rez-Sierra, A. and Phosri, C. and Pintos, \'{A}. and Po\v{s}ta, Ana and Prencipe, S. and Rubio, E. and Saitta, A. and Sales, L.S. and Sanhueza, L. and Shuttleworth, L.A. and Smith, J. and Smith, M.E. and Spadaro, D. and Spetik, M. and Sochor, M. and Sochorov\'{a}, Z. and Sousa, J.O. and Suwannasai, N. and Tedersoo, L. and Thanh, H.M. and Thao, L.D. and Tkal\v{c}ec, Z. and Vaghefi, N. and Venzhik, A.S. and Verbeken, A. and Vizzini, A. and Voyron, S. and Wainhouse, M. and Whalley, A.J.S. and Wrzosek, M. and Zapata, M. and Zeil-Rolfe, I. and Groenewald, J.Z.}, year = {2020}, pages = {301-459}, DOI = {10.3767/persoonia.2020.44.11}, keywords = {ITS nrDNA barcodes, LSU, new taxa, systematics}, journal = {Persoonia}, doi = {10.3767/persoonia.2020.44.11}, volume = {44}, number = {1}, issn = {0031-5850}, title = {Fungal Planet description sheets: 1042–1111}, keyword = {ITS nrDNA barcodes, LSU, new taxa, systematics} }
---
Časopis indeksira:
Current Contents Connect (CCC)
Web of Science Core Collection (WoSCC)

Science Citation Index Expanded (SCI-EXP)
SCI-EXP, SSCI i/ili A&HCI

Scopus
---
Altmetrijski pokazatelji:
---